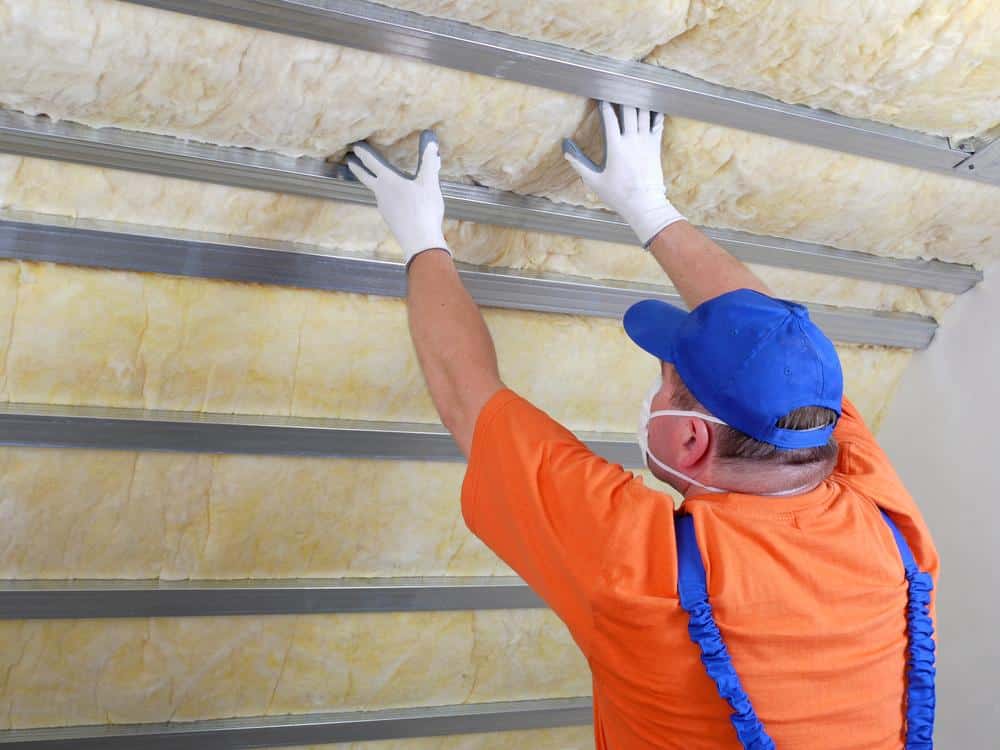 If you weren't sure how valuable insulation is for your home, this article will give you a better idea of how vital it is for your comfort. Insulation is the material that keeps your home nice and cool during the hot summer months; it also holds the heat inside during the cold winter.
Today we are going to explore several of the most popular types of insulation, as wells as insulation that you can use to control the temperature better and keep your home more energy efficient.
1) Blanket Batts and Rolls
This is the foundation that you often put in unfinished walls. This is also the standard type of insulation that you will find in the floors and ceilings. For installation, you need to mount them between the studs, beams, and joists in your house to make sure that they are attached securely. One of the best aspects of this type of insulation is that it is easy to install on your own.
2) Concrete Block Insulation
Did you know that the concrete blocks that are used in your home also provide insulation? You will often find that the outside of these blocks is layered with foam board to help hold in the cool or warm air. The only downside to concrete block insulation is that you need to make sure that you have professional help to set it up for you. It can be a complicated process, but the most significant advantage of this type of insulation is that it is effective for insulating your walls.
3) Foam Board or Rigid Foam
Rigid foam or foam board is what you typically find or place inside of the walls of your home. It can also be used in the flooring, ceiling, and walls of your foundation. The most common types of foam board materials are
Polystyrene
Polyisocyanurate
Polyurethane
For interior installation, you need to have a special coating on your foam board for fire safety reasons. If you are using this for the exterior of your house, you need a weather-proof layer to maintain the integrity of the board. The biggest benefit to using this form of insulation in your home is that it is a very effective material. Also, it is thinner than most other types.
4) ICF's
Insulating concrete forms are the foam boards or foam blocks that you typically install in unfinished and foundation walls of new homes. The reason that this type of insulation is so handy is that it is built directly into the house and provides a high level of thermal resistance.
5) Loose Fill and Blown-In
The primary materials that are used for loose fill or blown in insulation are:
You will often find this type of insulation in attic flooring as well as enclosed walls or newly made wall cavities. This kind of insulation needs to be installed by a home construction professional. That is because it has to be either blown or poured in using a special piece of equipment.
6) Reflective System
You will typically find reflective system insulation in the unfinished walls, floors, and ceilings of your house. The base of this type of insulation has a few different forms which include:
Foil-faced kraft paper
Polyethylene bubbles
Cardboard
Plastic film
The most useful aspect of this type of insulation is that it is really effective at preventing the downward flow of air and heat. This insulation is best fastened between wood-frame studs, rafters, joists, and beams. One of the biggest upsides to using this type of insulation in your home is that it is fairly easy to install on your own.
7) Fiber Insulation
This is one of the most common types of insulation that you will find. It is used in the ducts of unconditioned spaces, and you will also see this kind of insulation fiberglass used any place that you expect extremely high temperatures.
It is usually made from fiberglass or mineral rock and is some of the most durable interior insulation that you can use. Depending on where and how you are planning to install this type of insulation, you are probably going to need the help of an HVAC expert to get the job done. The primary benefit of using this kind of insulation is that it is easy to add to already finished areas. It is also really pliable so that you can add it to weirdly shaped spaces.
8) Sprayed Foam
This is the type of insulation that you use in open wall cavities, enclosed existing walls, and in unfinished attic floors. This product comes in several different forms and is applied to your home using a spray device. It sprays the foam into the area that you want to insulate.
9) Structural Insulated Panels
This is foam board or foam insulation core and can also be found as straw core insulation. This type of insulation is also used in:
Ceilings
Walls
Floors
New roofing that is under construction
The significant benefit of using SIPs to insulate your house is that they provide superior insulation and they are really easy to assemble.
Thank you for reading our blog! How can we help you? Contact us today.