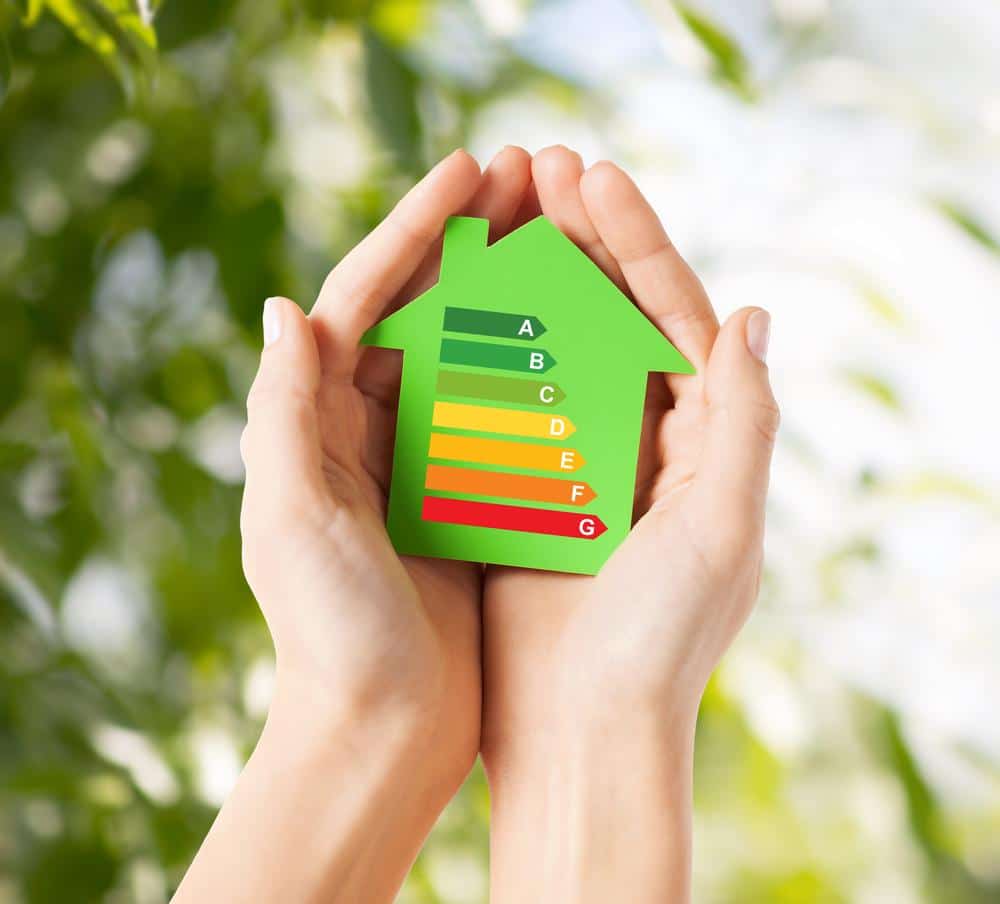 Making the switch to a more energy efficient household isn't always the most straightforward decision. 
Many of us only see that converting to more sustainable forms of energy ca
n have costly front-end costs. It might not be cheap when you think of things like solar power, geothermal energy, new windows on your home and fitting your kitchen with all new home appliances. When you are overwhelmed with the stress of all of these upfront costs, it can be difficult to see the benefit when the payoff or break even point may be years down the road.
The good news is that moving toward energy efficiency is going to help you save money. Some energy efficient methods will help you save money in the short run where others won't pay themselves off for a few years. In either case, you can start making changes toward a more energy efficient home now, and gradually add more features as you go along. Let's take a look at some of the biggest financial benefits that you can get from having a more energy efficient home.
1) Saving Money on Water with Low Flow Faucets
One way that most American households unnecessarily spend their money is on water. Running water can quickly add up and become really expensive utility if you don't monitor your water usage. Thankfully, saving on water is easy, and something that you don't even really have to think about if you set yourself up with the right equipment. You can start by installing low flow shower and faucet heads around your home. They will automatically help you regulate your water usage and keep you from wasting it. This cheap appliance attachment can help you save hundreds of dollars every year in water.
2) Using Sustainable Energy with Solar Panels
If you want to go all the way with sustainable energy, you may want to bite the bullet and install some solar panels on your home. Depending on where you are located, solar is an incredible and sustainable way to start powering your home, and can easily save you thousands of dollars in a matter of years. The most significant downside to outfitting your house with solar panels is that it is going to cost you a lot of money up front. The upside is that you can increase the value of your home by adding them on, and in the long run you'll save thousands of dollars every year by using your solar panels.
3) Energy Efficiency with Home Appliances
Solar may be expensive, but there are some smaller appliances that you can start adding to your home so that you can save money and save energy. One of the biggest drains on water from your home is your dishwasher. If you cook and use your kitchen regularly, you may find the same from your oven, stove, microwave and any of the other appliances that you use in cooking.
By investing in energy efficient appliances, you can save anywhere from 50 to 100 dollars per year for upgrading your electrical appliances, and you can save hundreds of dollars every year with large  appliances like your dishwasher.
4) Insulating Your Home
If you haven't already insulated your home, that is one of the first things that we recommend in creating a more energy efficient home. Getting some inexpensive insulation from a home improvement store and padding your attic, ceiling, walls, etc. is one of the best ways that you can save hundreds or even thousands of dollars on heating and cooling costs for your home.
5) Setting a Smart Thermostat for Improved Heating and Cooling
Another simple, affordable and effective way to save money on your bills is to get yourself a smart thermostat. There are a lot of times when we leave our heat or air running when we are out of the house. What's the point of running either one of them when everyone in your home is out during the day?
The other issue comes with that we don't always remember to adjust our thermostats for energy efficiency. It's easy to leave the heat or air running normally as we scramble out the door to work. By getting a smart thermostat, you can set specific times to raise and lower the heat and air so that you aren't wasting energy and money when you are out of the house. Investing in a reliable smart thermostat is an easy and inexpensive way to save hundreds or thousands every year on your energy bill.
6) Switching to CFL
Another easy and affordable way to make the change toward energy efficiency is to switch from your old light bulbs to CFL's. CFL light bulbs are not only infinitely more energy efficient than your average light bulbs, they also last up to four times longer. They help save money in two different ways by keeping your energy costs low and lowering a number of times you need to replace your old light bulbs.
Thank you for visiting our blog! How can we help you? Contact us today.